Who are we?
Bangkok Vinyl Profile Co., Ltd.
is one of Thailand's leading fabricator of high quality PVC systems for windows and doors, curtain wall and glass balustrade. We have begun our business since 1999 and proud to say that we are Pioneer to the vinyl windows and doors industry. Our windows and doors are made from German vinyl profiles system which have many recognized certificates around the world, guaranteeing your safety. Our success lies in doing ordinary things extraordinarily well. Our windows profile are provided with a 10 Year profiles warranty by Inoutic and the window with lead-free stabilisers on a zinc / calcium basis.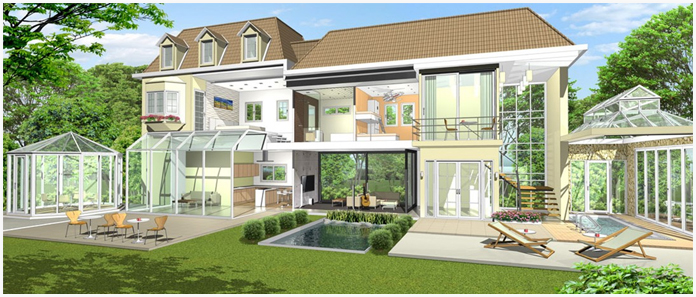 Our interest also grew into the aluminium windows and doors business as we wanted to extend our range of windows and doors products to the fullest. We want to introduce to the Thai market finest windows and doors system quality and become true leader in the Thai aluminium and uPVC windows and doors industry and we started alumiunium windows and doors fabrication in 2011. One of the best things about aluminium is its endless design possibilities. Aluminium windows, doors or façades can be constructed in curved or round shapes and in almost every size. As such, it's ideal for contemporary large window frames and heavy triple-glazing. The systems that we work with are available in different design styles, like functional, renaissance or steel look to match your building style perfectly. Aluminium can also be easily coloured, so you can choose from hundreds of different colours and finishes to perfectly match with the interior and the exterior of your building. The extensive aluminium product range provides you with numerous solutions to give your project that personal touch! The profile system that we choose to work with are European Leaders in Windows and Doors Industry. For every need, there are always a system available for everyone !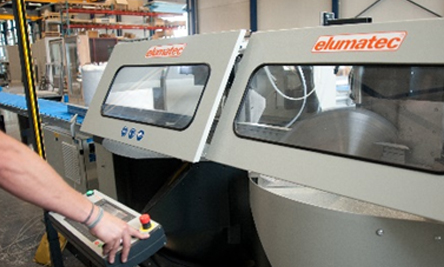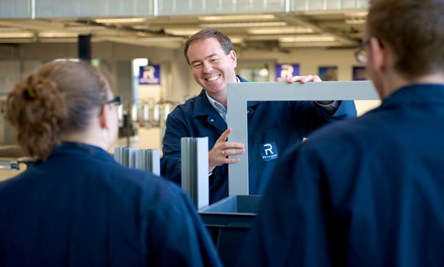 ---
Our competence / The result of many years of experience
We can look back on almost two decades of experience in the plastics windows/ doors sector. Our factory in Bangyai, Nonthaburi covers more than 2 rai which has plenty of space for productions and materials for stock keeping. We have technicians who have been with us since the beginning who has long experience in windows and doors fabrication process. We also have skilled technical teams of our own who does installations and overlook at every process of windows work. We help our customers create their own individual style and realize their living dreams. A superb combination of timeless design and product longevity guarantees a service life of over 50 years. We rely on long-term mutual trust in order to create a healthy and sustainable environment for our customers.
---
Our aim / Top quality
Stimuli for the concept of our products are taken from the fields of design, architecture and ecology. The official quality standards are only the minimum requirements, and these are all met by Bangkok Vinyl Profile's products. Our goal is not only to satisfy today's customer requirements but also those that lie ahead of us in the future.
---
Our approach / Sustainable and future-proof
We help our customers create a sustainable, extremely energy-efficient home. Our products are easy to care for and durable with excellent thermal insulation values. The eco-balance of all of our products is excellent and they are 100 % recyclable at the end of their service life.
---